Tissue Engineering and Regenerative Medicine are rapidly rising multidisciplinary fields that aim to restore, maintain, or enhance the functions of damaged tissues and organs. With the change of lifestyle and aggravating trend of aging population, the healthcare burden of degenerative diseases, tumors, tissue and organ defects, and other age-related diseases have been increasing. However, current therapeutic strategies either are limited by donor availability and immunological barriers or pertain to only a narrow range of conditions. Moreover, such conditions are unlikely to be completely cured by current standard treatments, and need novel therapeutic approaches. The research in this area is further boosted by rapid development of new medical technologies and the continuing expansion of medical research areas.
A mature therapeutic approach requires decades of research and practice, and tissue engineering/regenerative medicine are no exception. The major problem hindering the development of new therapeutics is insufficient translation of basic research findings to clinical practice. Basic and clinical scientists, as well as scientists working in the biotechnology and pharmaceutical industries, need to reach consensus before applying novel therapy clinically.
In this thematic series of Military Medical Research, we would like to focus on the development and the challenges of tissue engineering/regenerative medicine as well as experience and failures of tissue engineering/regenerative medicine-based therapies across the globe. A variety of articles including Research, Review, and Study Protocol are preferred. Potential topics include, but are not limited to:
New trends in tissue engineering/regenerative medicine;
Stem cells therapy and application in tissue engineering/regenerative medicine;
New biomaterials in tissue engineering/regenerative medicine;
3D bioprinting application in tissue engineering/regenerative medicine;
Personalized/precision regenerative medicine;
Therapeutic approaches and strategies in tissue engineering/regenerative medicine
Please refer to our submission guideline for information on preparing your manuscript and submit your manuscript via our online submission system. In your cover letter, please state that your submission is to be considered for the thematic series. For rapid feedback on the potential suitability of an article for this thematic series, please submit a pre-submission enquiry.
Military Medical Research is now indexed in SCIE, Medline, PubMed, PMC, Scopus, DOAJ. The publication costs for Military Medical Research are currently covered by the journal.
Guest Editors: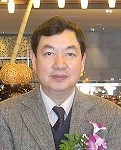 Xiao-Bing Fu, MD, PhD, Professor
Academician, Chinese Academy of Engineering (Division of Medicine and Health)
Key Laboratory of Tissue Repair and Regenerative Medicine, the Chinese PLA General Hospital and PLA Medical College, Beijing, China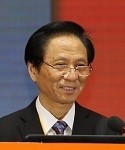 Xiao-Song Gu, MD, PhD, Professor
Academician, Chinese Academy of Engineering (Division of Medicine and Health)
Key Laboratory of Tissue Engineering and Regenerative Medicine, Nantong University, Nantong, China