Post-traumatic Stress Disorder (PTSD) is a complex psychosocial condition triggered by experiencing intolerable amount of stress caused by a dramatic event or a life-threatening situation. The emotional, cognitive and socio-behavioral changes following PTSD are recognized by the modern science as the most devastating consequences of individual traumatic experience.
Submission to PTSD articles collection is open to papers focused on Research, Review, Case Report, and Study Protocol in the areas of biological, psychophysiological, and psychosocial aspects of PTSD in civilian, military and veteran population.
Please refer to our Submission Guidelines for information on preparing your manuscript and submit your manuscript via our online submission system. Please highlight that your submission is to be considered for this thematic series in your cover letter.
For rapid feedback on the potential suitability of an article for this thematic series, please submit a pre-submission enquiry to aviklibin@gmail.com or editorial@mmrjournal.org. The publication costs for Military Medical Research are currently covered by the journal.
Guest Editor: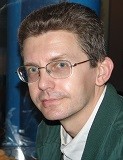 Alexander V. Libin, PhD
Associate Editor
Georgetown University Medical Center, MedStar Health Research Institute, and National Rehabilitation Network
Washington DC, USA
E-mail: aviklibin@gmail.com
https://www.alexanderlibin.com/
https://rehabmedicine.georgetown.edu/faculty/staff-alex-libin
Read articles in the thematic series